STEP 2: Create Your Group
1. Once your profile is complete, it's time to create your group. Click +CREATE at the top right.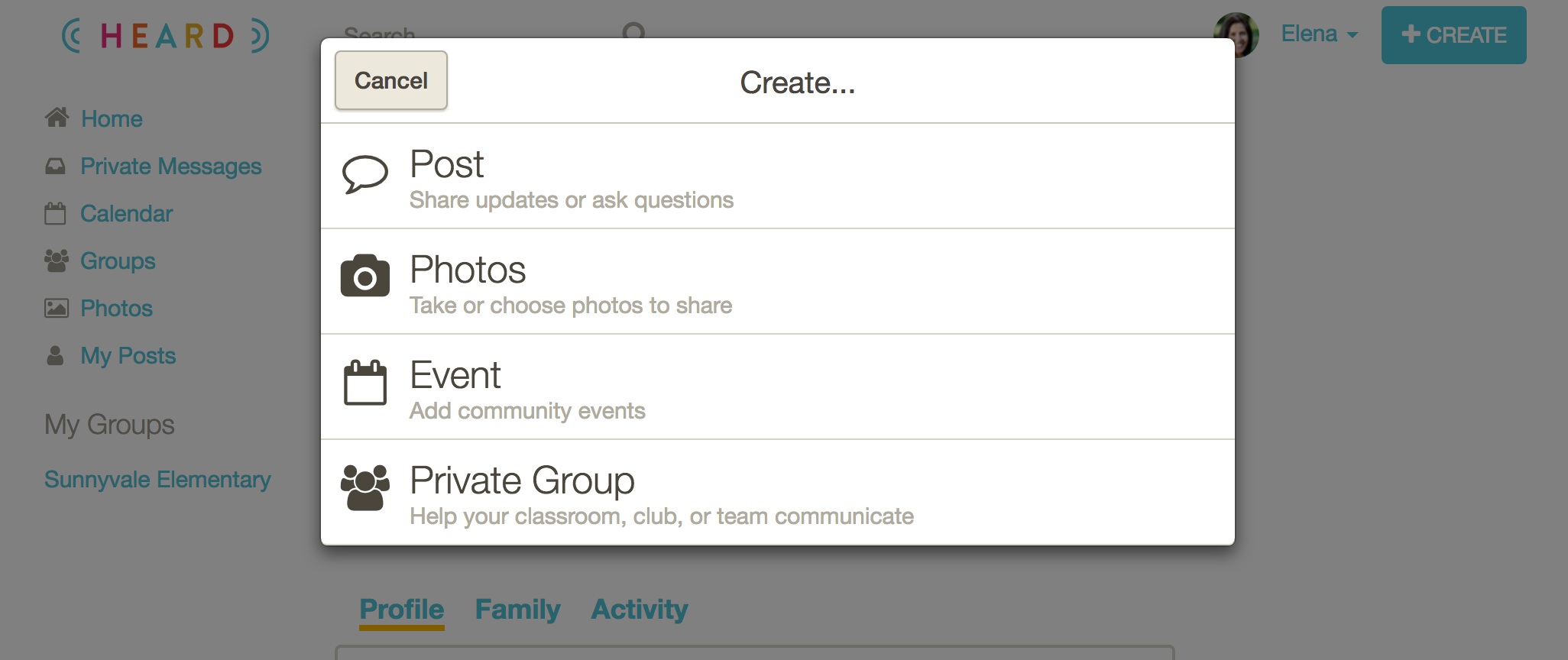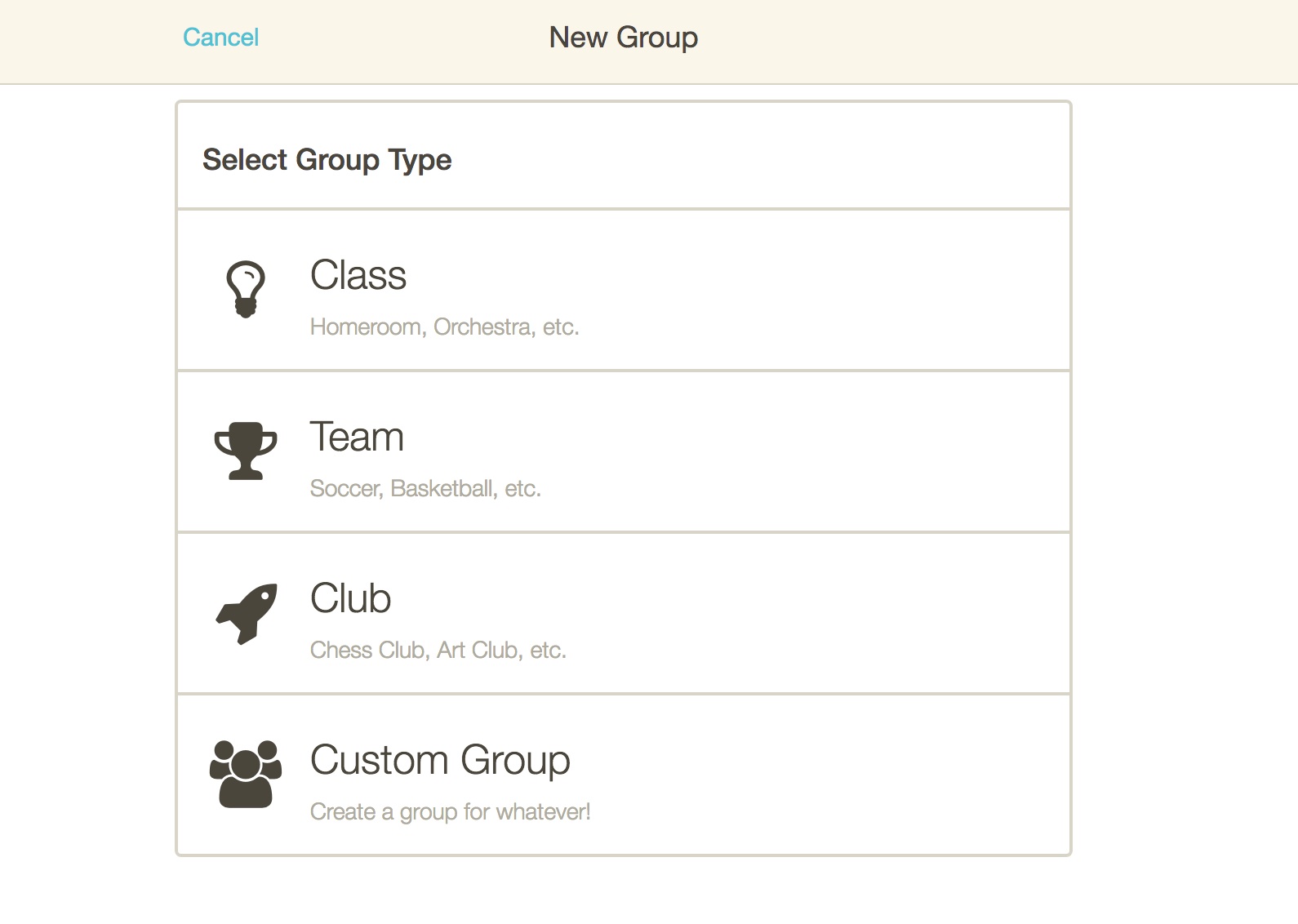 3. Click Team, Club or Custom Group.
4. Enter the name of your group. If your school is already on HEARD and you're a member of the school group, you'll see your school's name as an option under Add Group to a School. Click the circle on the right if your group is part of the school.