STEP 2: Create Your Class Group
1. Once your profile is complete, it's time to create your class group. Click +CREATE at the top right.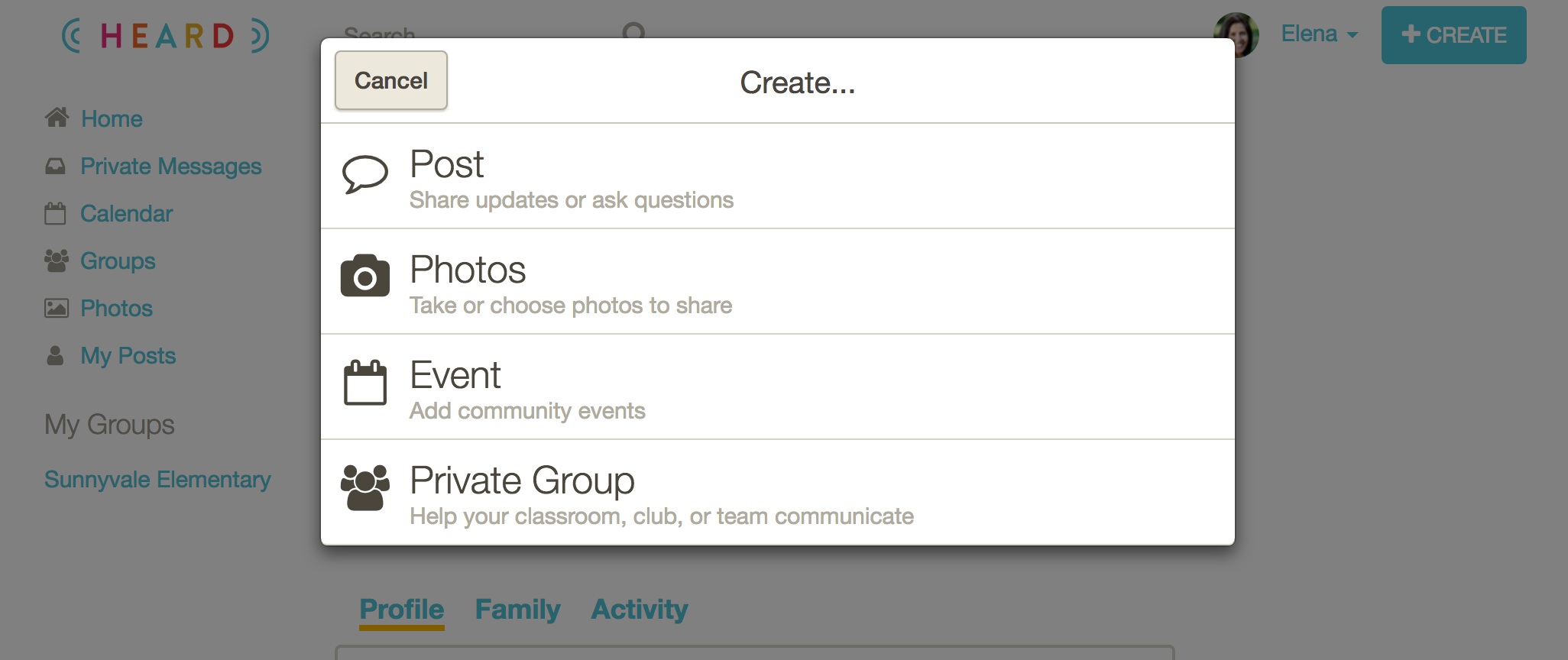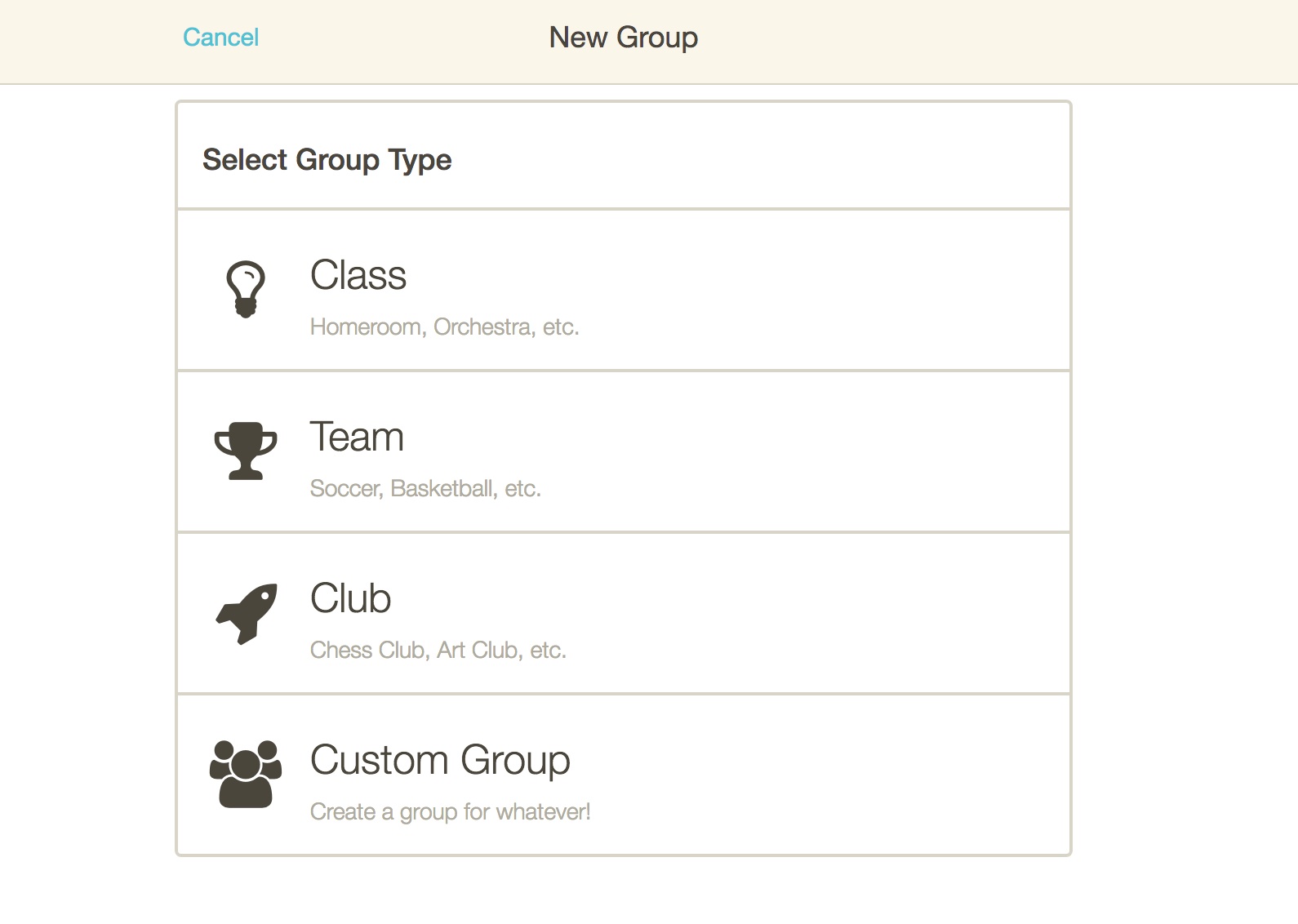 4. Enter the name of your class. If your school is already on HEARD and you're a member of the school group, you'll see your school's name as an option under Add Class to a School. Click the circle on the right if your group is part of the school.
You did it! Now, designate yourself as a teacher in the group...
5. Go to My Groups on the left menu of the home page. Click on the class group you created.
6. Click on People filter. Scroll to your name and click Edit.
7. Check the Teacher box. That will populate "Teacher" in the Title.