STEP 1: Create Your Account
Sign up here, then follow along with these steps: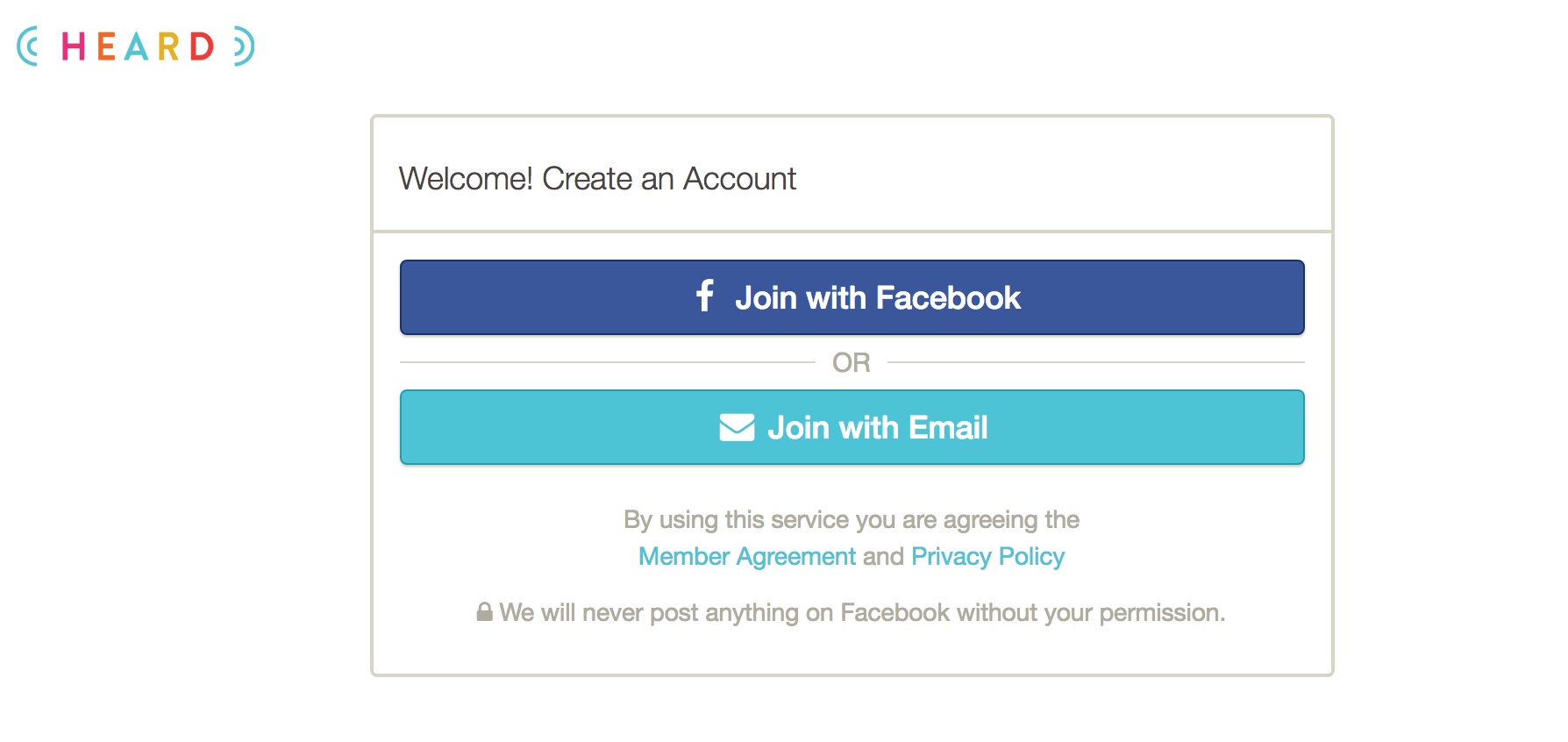 1. Click Join with Facebook or Join with Email.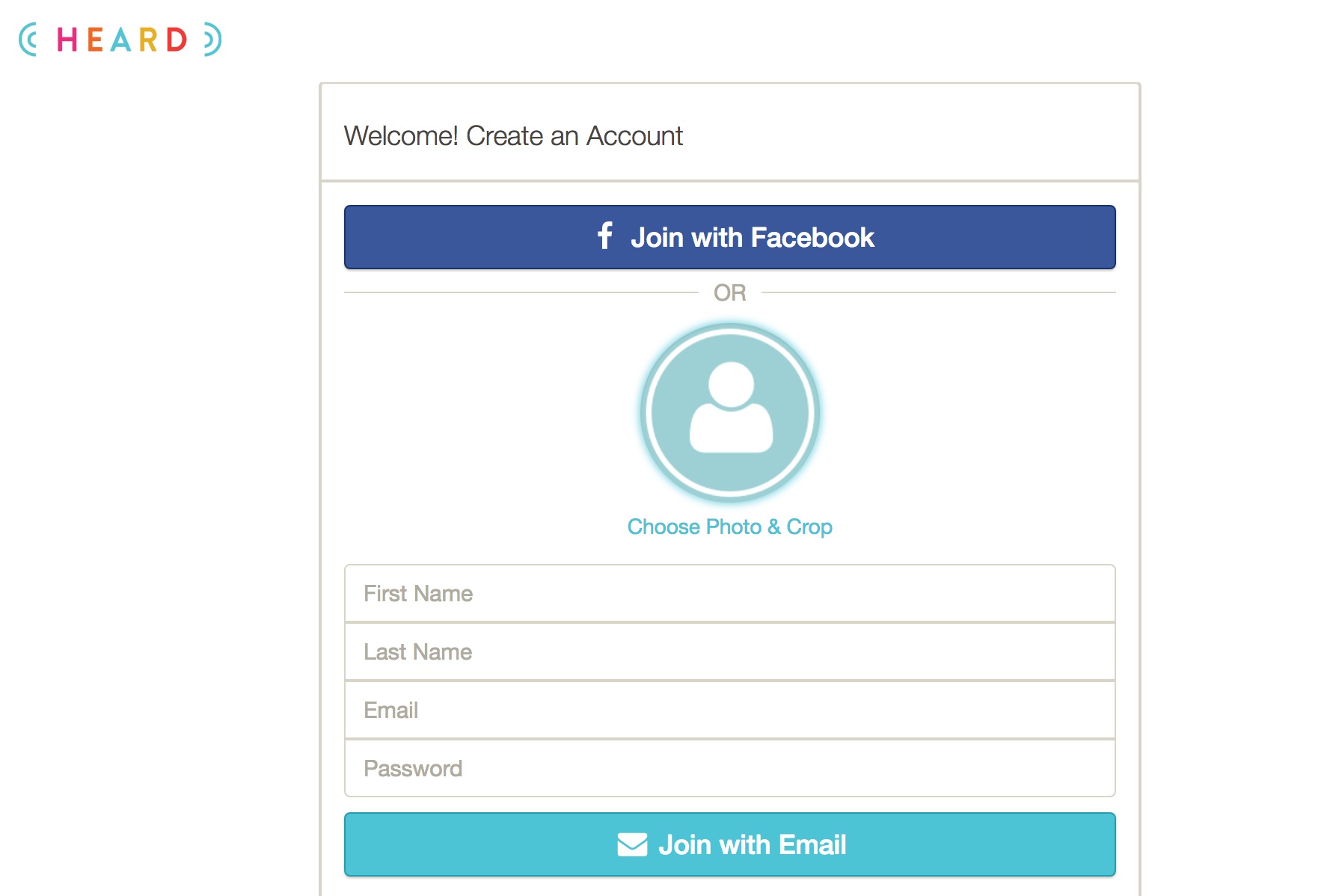 2. If you Join with Email, complete the sign up page. Click Join with Email.
If you Join with Facebook: Click Edit this to designate what information HEARD will receive. You can uncheck the box for Friend list. Click Continue as [Your Name].
3. Enter your zip code. Click Finish.
4. You'll see a sample newsfeed. Look around, and tap Click to Remove in the yellow box.
5. Next, complete your profile, which makes up your group's online directory. Click Complete Profile.
Add your school (under Join schools) if your school has already joined HEARD. A school group that has joined HEARD will be turned private. And the admin will be contacted to approve your request.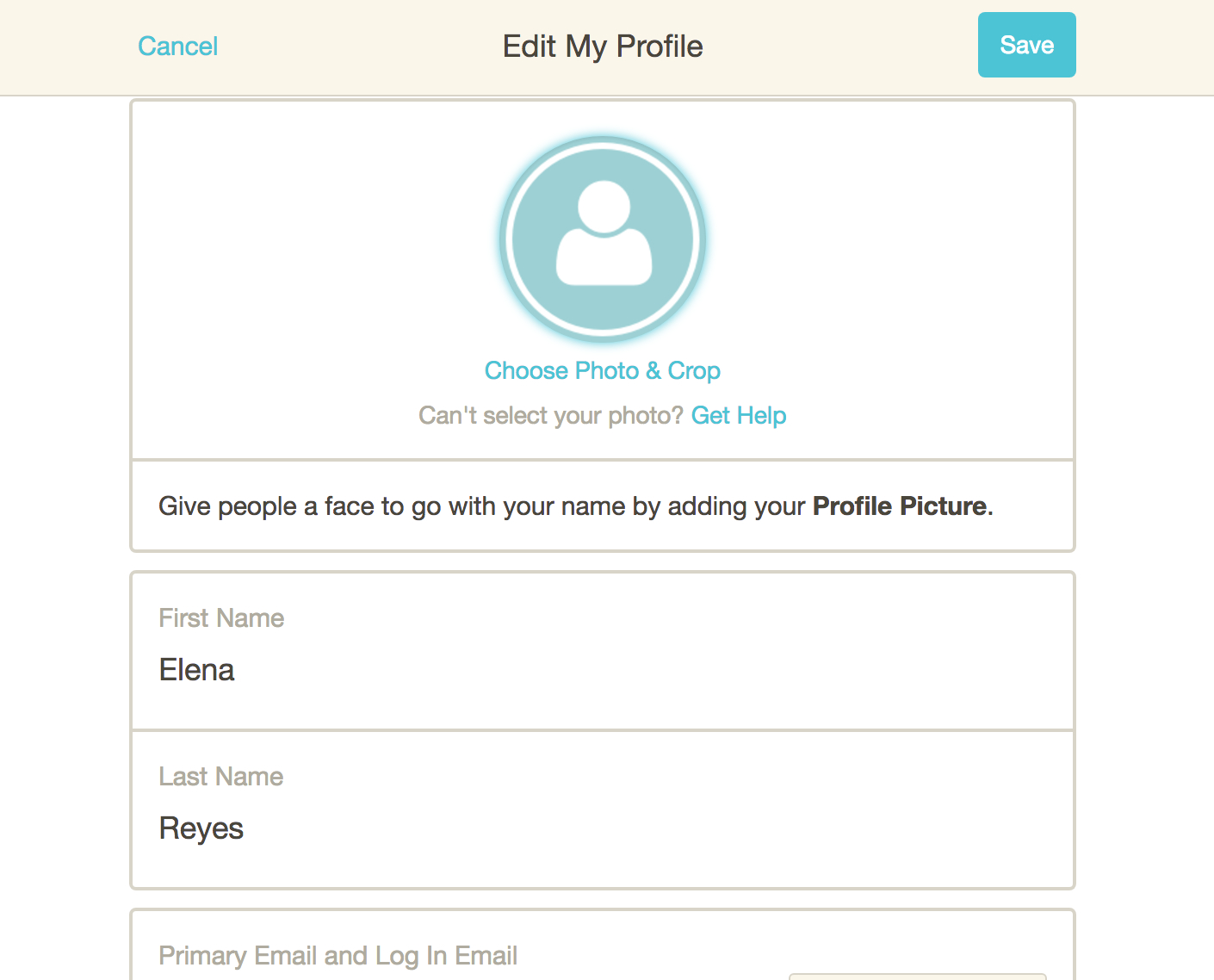 6. Add your real full name and photo. This helps people easily identify everyone in the community.
Add as little or as much contact info, like phone and address and make your email visible or not. Everyone will be able to reach you even if you don't disclose that info.
Now adjust your notification settings. You'll get emails notifying you about all the activity happening in your group. You can change the frequency of these notifications -- ranging from High to Mute.
7. Click on your name at the top right. Then click Settings.
8. Under Notifications, select a frequency level of emails you'll receive for group activity from the drop-down menu for each group (located on the right).
9. Select your preferred Language and how often you want to receive a Digest, or summary of activity.